The following are just a few of the projects we have completed for our clients. Click on any of the client names below for more information about the work we did for these companies, and ideas about how we could help yours.
CaseNEX, based in Charlottesville VA, provides online professional development and graduate-credit courses to K-12 teachers across the country. When CaseNEX needed additional capital, the company's management and Board had the necessary contacts to raise the funds but needed help in "painting the picture" – refining the business plan and financial projections to satisfy the rigorous requirements of sophisticated investors. At the recommendation of one of its Directors, CaseNEX enlisted Agincourt to address those requirements and, as importantly, to "quarterback" the deal to fruition (raising over $2MM in new capital).

Following the closing, CaseNEX asked Agincourt (in this case, Hugh O'Reilly) to stay on and serve as the company's outsourced CFO. Allocating a fixed number of hours per month to CaseNEX, Agincourt continues to provide senior direction to the company's bookkeeper, analyzes financial results to advise management regarding performance, prepares budgets, prepares reports for the Board, and handles a variety of other tasks within the responsibility of a typical CFO.

Learn more about CaseNEX at casenex.com.
---

Northeast Business Trust provides health insurance packages and other HR solutions to clients throughout New England. NEBT was approached by a large, publicly traded consolidator of companies in its space with an acquisition proposal. However, the proposal was financially complex, and determining the real value of the deal to NEBT's various stakeholders was anything but straightforward, as it depended on future performance of the company as well as other variables.
Because of Agincourt's unique understanding of both finance and legal deal terms, NEBT's lawyers recommended that the company enlist Agincourt to model the transaction and assist management and the board in quantifying and evaluating the real value of the proposal. In a compressed period of several weeks, Agincourt developed financial projections for NEBT's future performance under several scenarios and developed corresponding projections of what the deal value would be over time to NEBT's various stakeholders. Agincourt's work was instrumental not only in helping NEBT decide whether to proceed with the deal, it also provided a concrete basis for NEBT to negotiate with the buyer to achieve meaningful improvements in the deal.
---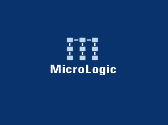 MicroLogic developed and sold a line of remote asset monitoring devices, principally for heavy construction equipment. Over the course of several years, Agincourt assisted MicroLogic periodically in a variety of operational matters, including financial management and business development assistance.
In early 2008, MicroLogic was approached with an opportunity to take the company public through a reverse merger into a publicly-traded shell. Having relied on Agincourt in the past and knowing our capabilities, MicroLogic once again enlisted Agincourt to negotiate and "quarterback" the deal.
As often happens, in the course of working the initial deal a different opportunity arose. In the end, Agincourt assisted MicroLogic in negotiating and quarterbacking that deal instead, resulting in an outright sale of MicroLogic's business to Alanco Technologies, a publicly-traded company with a product in a related space. Learn more at
www.alanco.com
.
---
Fortified Holdings Corp (formerly Z5 Technologies) develops and sells a variety of communications and other products for the military, first responders, aid workers and others who work in challenging environments. Its flagship products are a line of man-portable command centers that also provide wide-area-network and satellite communications to personnel in the field.
In early 2007, Z5 was approached by a promoter proposing to take the company public through a reverse merger into a publicly-traded shell, followed by a PIPE (private investment in public equity) transaction to fund the resulting company. Knowing just how intensive and complex these transactions can be, Z5 sought out Agincourt – with its unique blend of financial and legal experience – to structure and "quarterback" the deal.
Agincourt pursued two distinct but inter-related facets to the project. Working with Z5's outside counsel and executive team, we structured and negotiated the deal terms from the LOI stage, through the execution of the definitive merger agreement, and thereafter to the closing of the merger in September 2007. (This included a late-stage renegotiation of certain terms to keep the deal on track). Throughout this period, Agincourt also re-worked Z5's Business Plan from the ground up, turning the resulting document into a Private Placement Memorandum which the company used to successfully raise over $5 million in PIPE funds within the first several months after the merger.
Following the merger, Agincourt continued to advise the company on a regular basis regarding M&A opportunities, business partnerships and a variety of operational matters.
With the closing of the merger in September 2007, the company was renamed Fortified Holdings Corp. Learn more about Fortified at
www.fortifiedholdings.com
.
---
mCom Financial Solutions is a software developer with a suite of applications for retail banks and other financial institutions, which enable the bank to link and derive more value from its ATMs, flat screens displays, self-service coin counters and other customer "touch points".
MCom originally approached Agincourt to assist it in a private capital raise. Early in this process, however, the mCom Board determined that it should reassess mCom's overall business strategy and financial prospects before taking in outside capital, and enlisted Agincourt to undertake that task. Over the course of several months, Agincourt worked closely with management to evaluate and realign the Company's strategy and operations. As its primary deliverables, Agincourt rebuilt the company's comprehensive Business Plan and Financial Projections. With that newly-honed Business Plan in hand, Agincourt then proceeded to lead mCom through a successful angel investment round.
Impressed with Agincourt's capabilities throughout this process, mCom's Board and management have asked Agincourt to stay on as an operational and finanical advisor to the Company on an ongoing basis.
Learn more about mCom at: www.mcomfs.com


---

Eaton Consulting Group initially enlisted Agincourt to help it evaluate an acquisition proposal it had received. Agincourt both evaluated the proposal and renegotiated the terms to Eaton's advantage, increasing the proposed valuation by almost 30%. Agincourt proceeded to project-manage the sale for Eaton, but during this period a new party emerged - Meridian Resources Associates - as an even better merger partner for Eaton. Eaton asked Agincourt to continue in its role as transaction adviser in this new transaction, which ultimately closed in June 2005 to form MeridianEaton Global (now Aperian Global), the leading consultancy focused on cross-cultural competencies. Having seen Agincourt in action throughout the merger process, the new management team of MeridanEaton has asked Agincourt to stay on to advise the combined company in various matters post-closing.

Learn more about Aperian at AperianGlobal.com.

---

WoundTEK, Inc. enlisted Agincourt to advise it in acquiring a business then being operated by Closure Systems LLC and in capitalizing the new business. Closure Systems held patents to a promising wound closure device, but had largely failed in its efforts to commercialize its technology.
With Agincourt's advise and assistance, WoundTEK acquired the assets and operations of Closure Systems in early 2005, and since then has built the business from a "neat technology" with minimal sales to a rapidly growing business with nationwide distribution. Along the way, Agincourt also developed a comprehensive Business Plan and Finanical Projections for WoundTEK, helping management to focus on how best to execute on the opportunity before it.